How to cook a perfect egg in the morning?
--- It's a common question of all cooking enthusiasts.
My design is: use an "imperfect" pan to cook a "perfect" egg.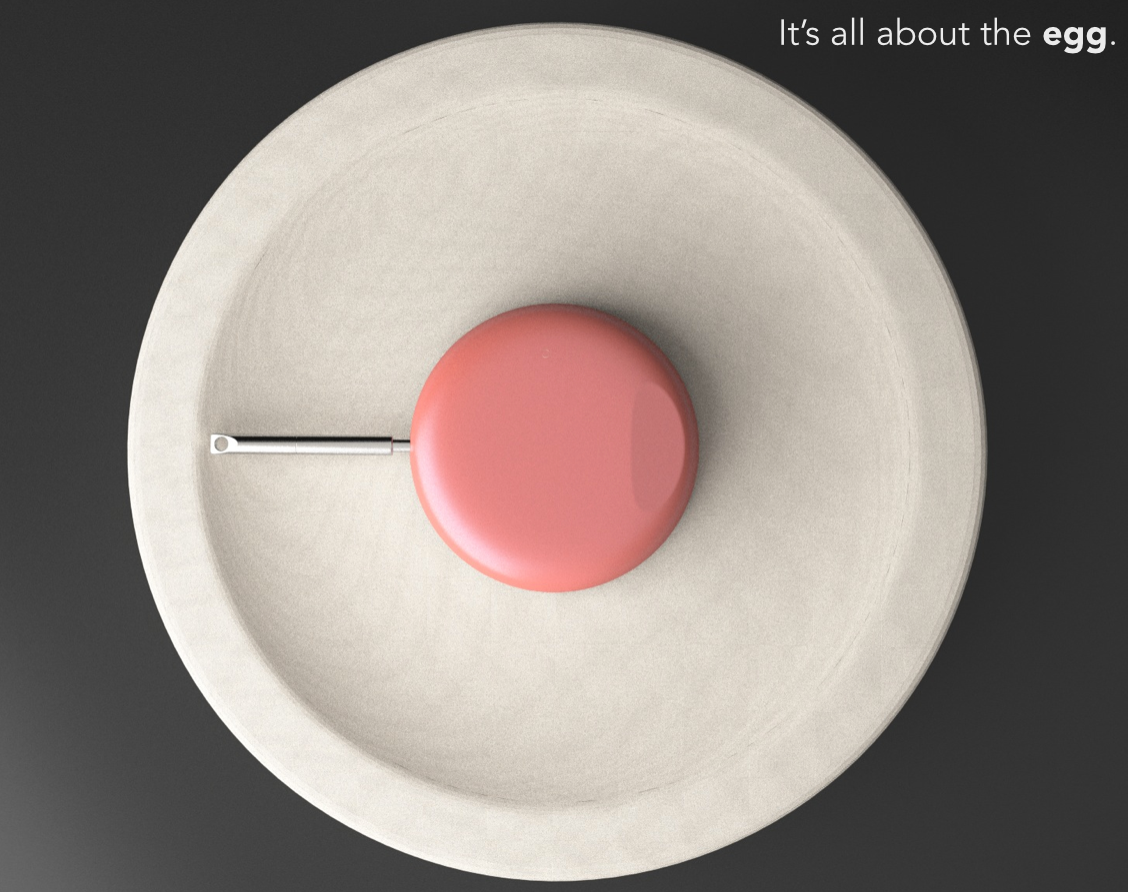 The perfect fried egg in the morning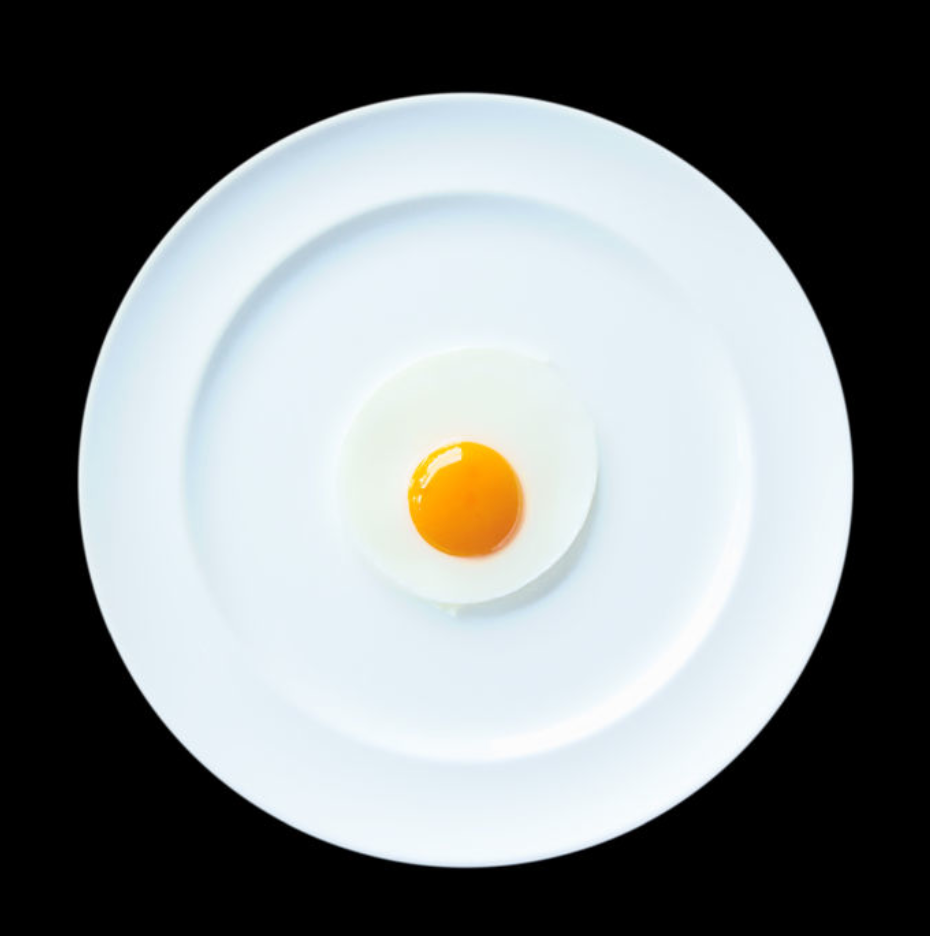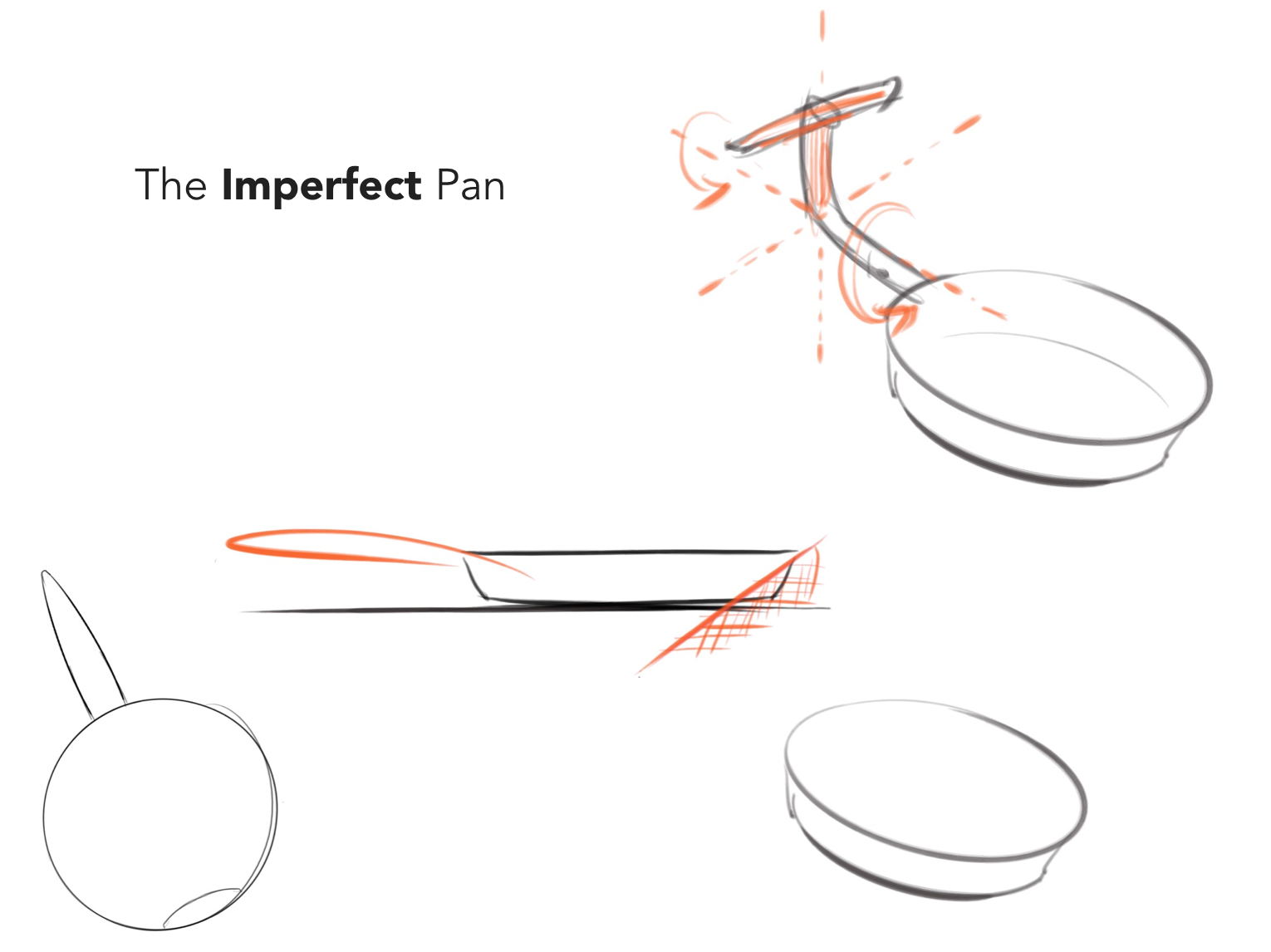 The cut out part in "top view".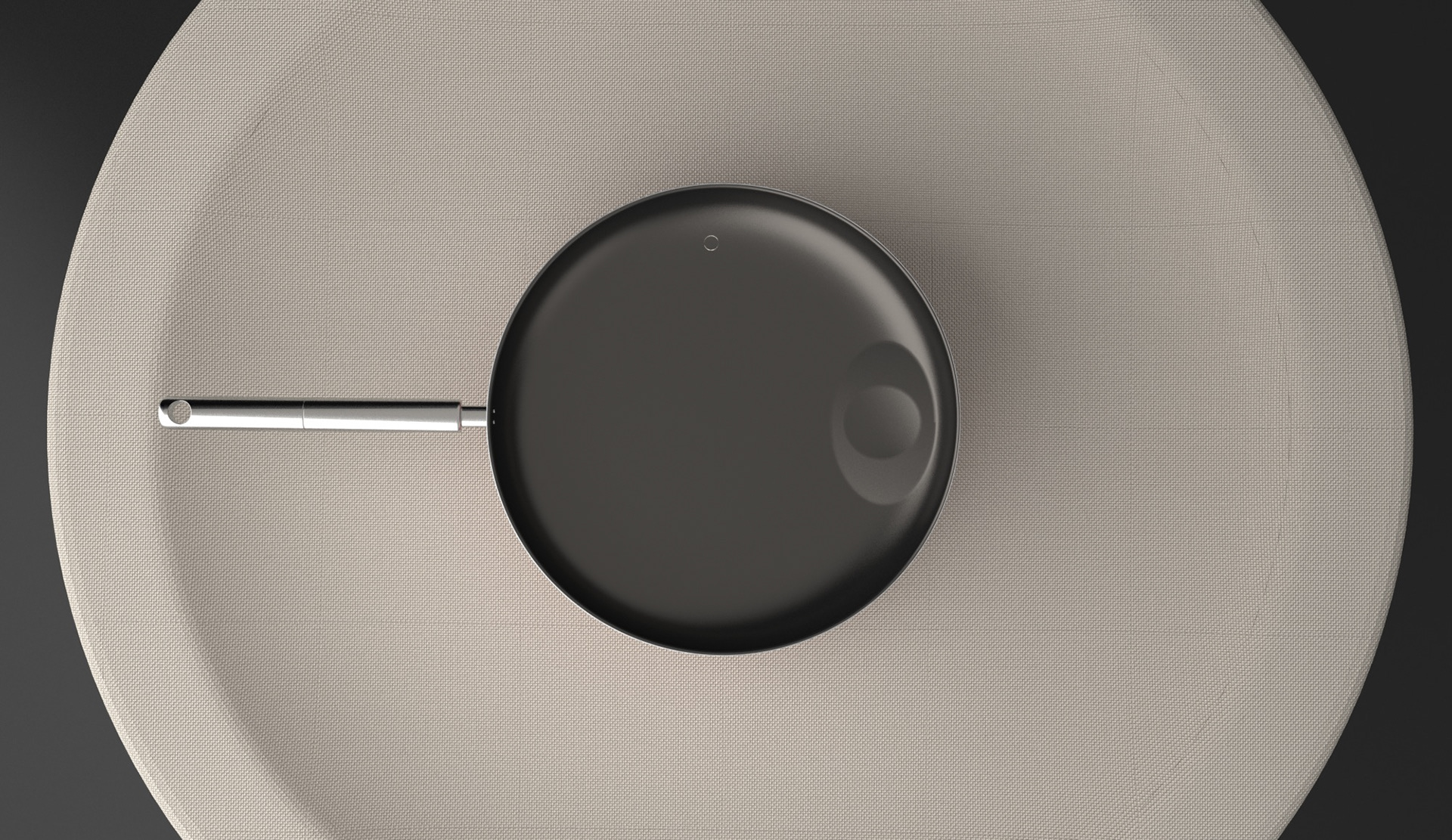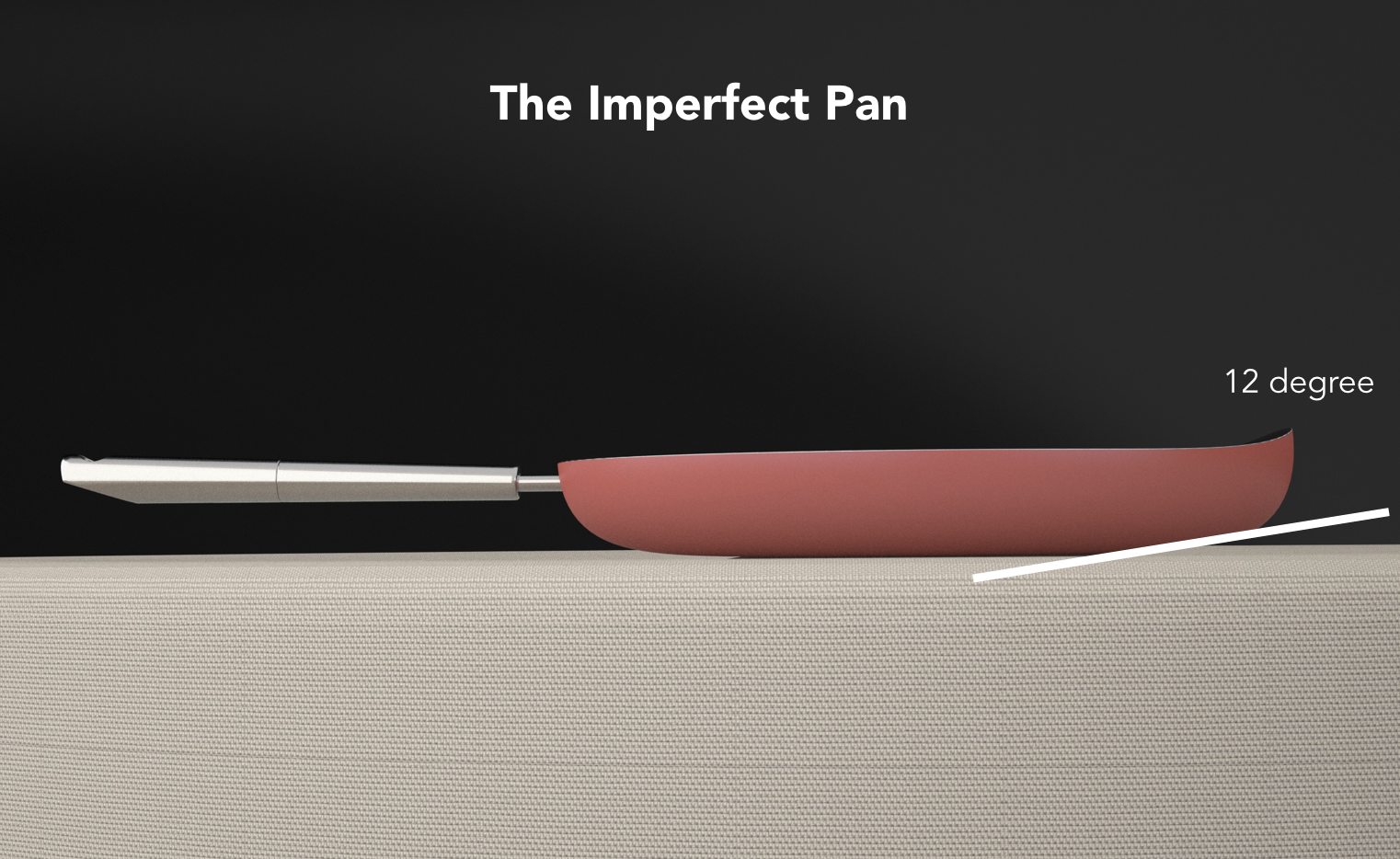 In this 12 degree feature, the liquid of fresh egg will flow to the "imperfect" place(the cut out surface) and fired in perfect form without any treatment.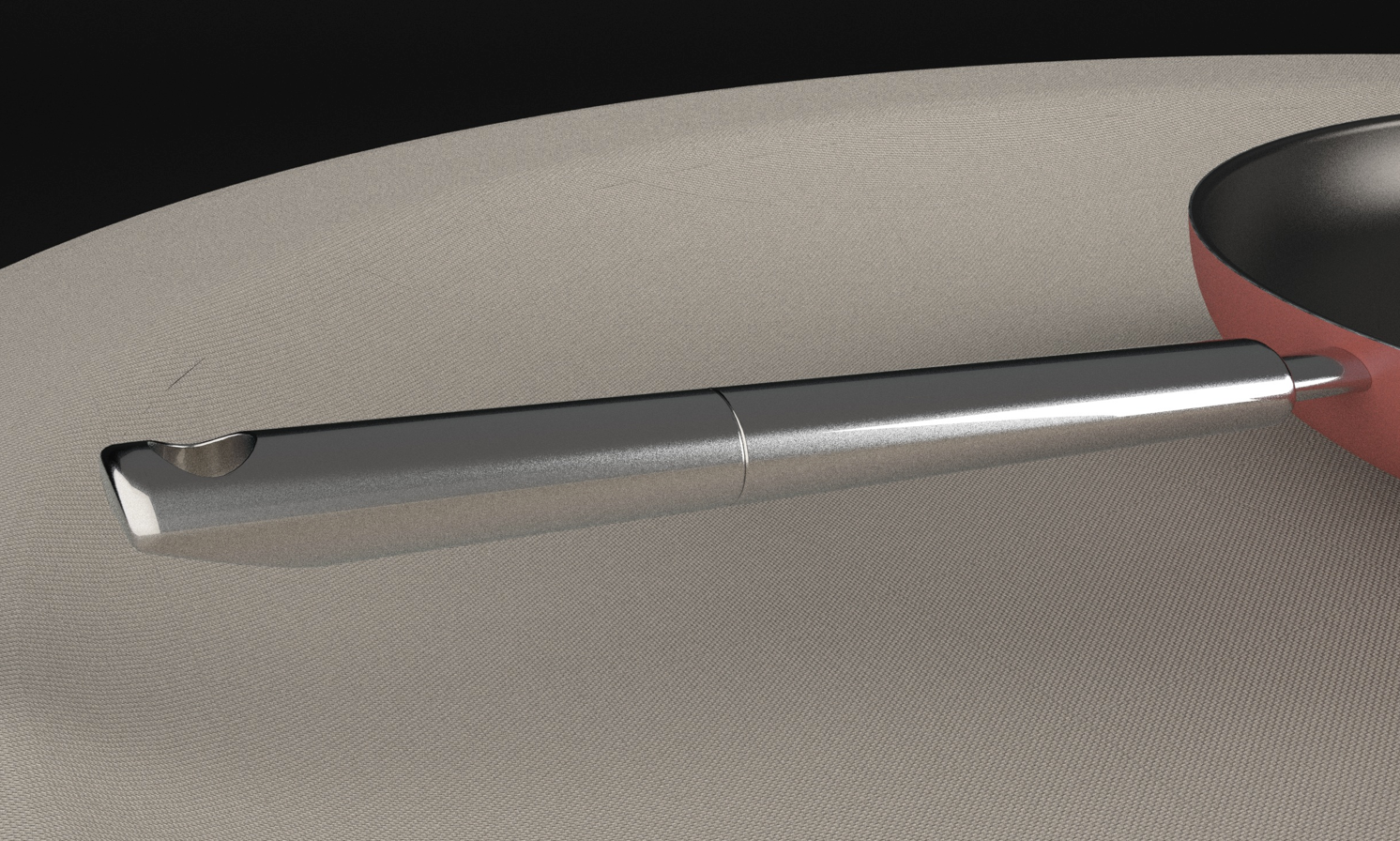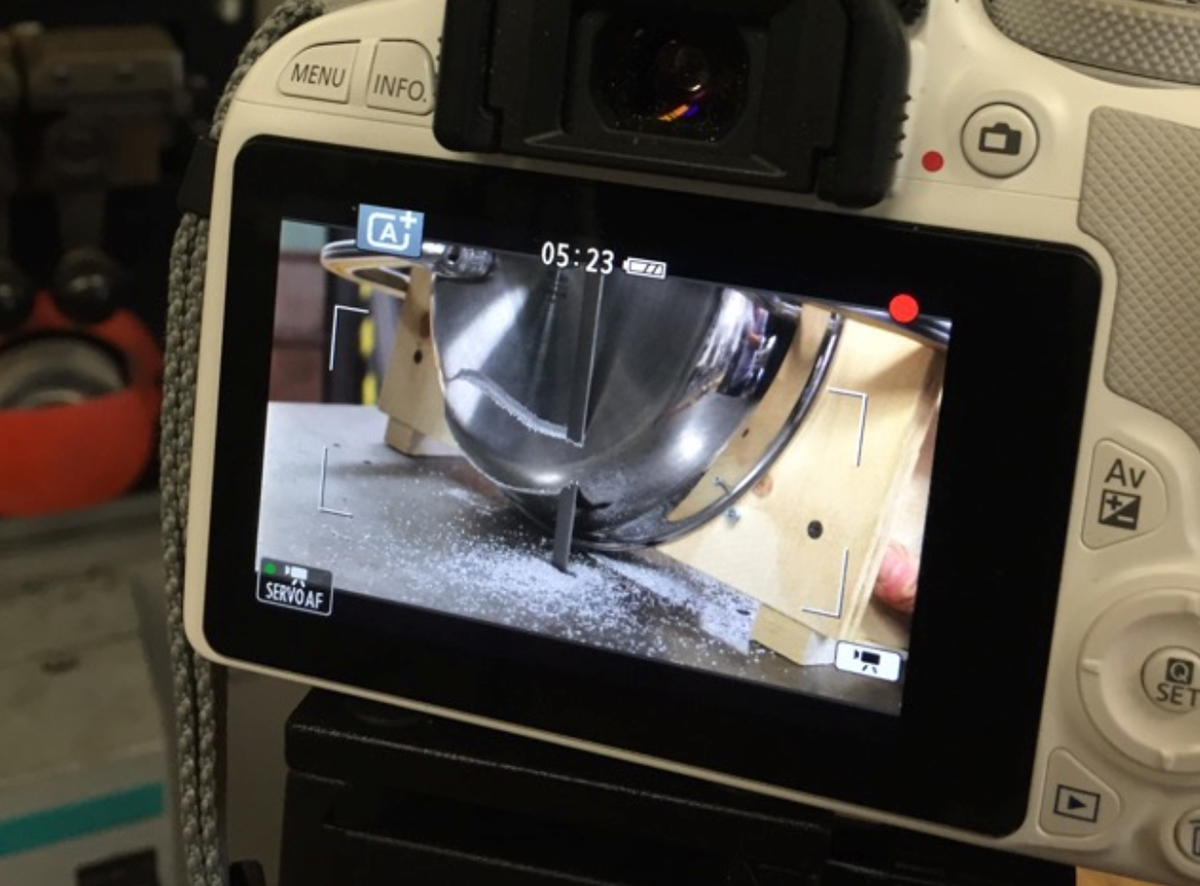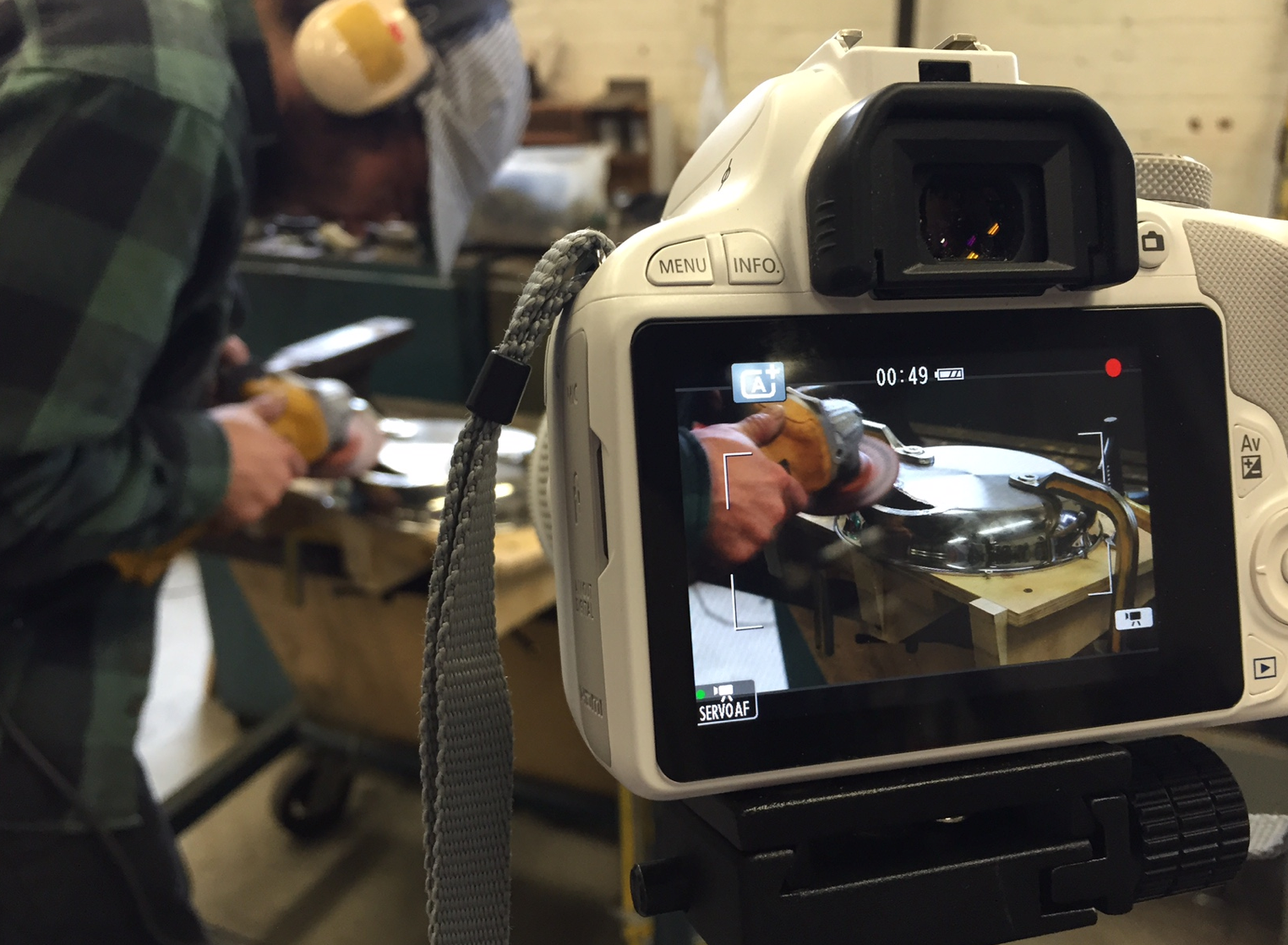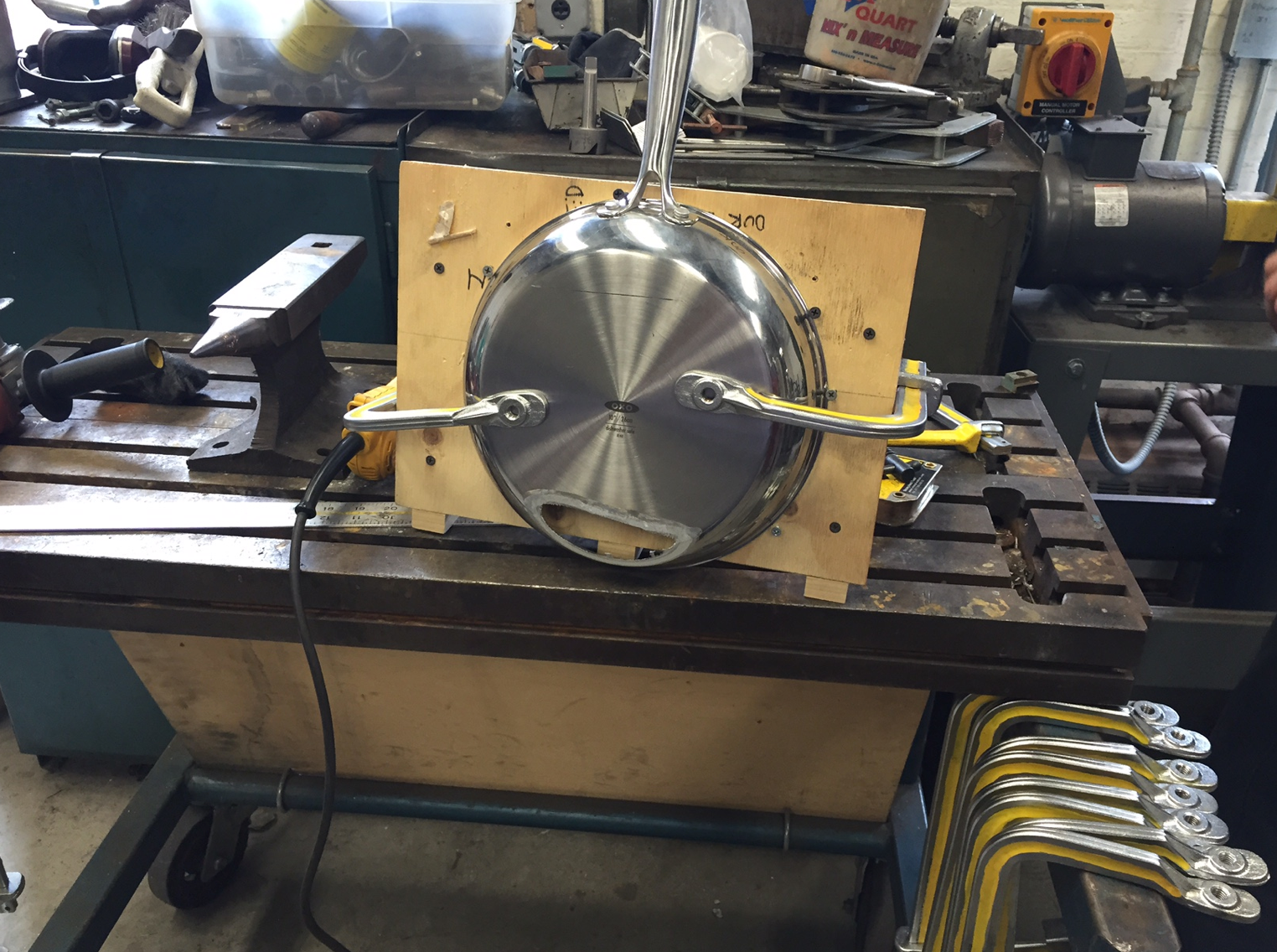 Thank you for interested in